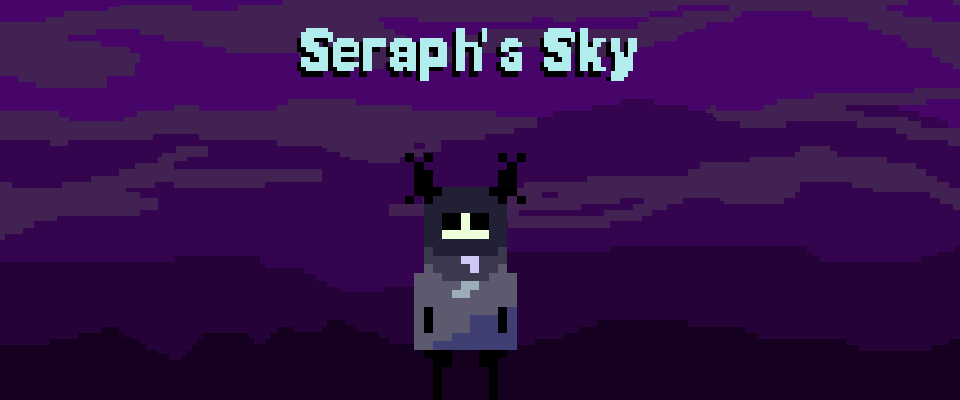 Seraph's Sky
A downloadable game for Windows and macOS
Seraph's Sky is a 2D twin-stick shooter set in a naturalistic world that has been corrupted by powerful, ethereal creatures called Seraphs.

Wicked factions of man and beast have claimed the Seraph's natural power for themselves. Fight back, and customize your loadout from the weapons and Seraphs of foes you slay as you explore an increasingly difficult series of procedurally generated landscapes.

Featuring a variety of both melee and ranged weapons, all of which synergize differently with the Seraphs you equip, Seraph's Sky offers a dynamic and replayable experience for anyone with a liking for action games.
CREATED BY:
Nick Chirico: Lead Designer and Gameplay Programmer

TR Theolgides Rodriguez: System Architecture and Audio Design
Raveena Panja: Player and Enemy Visual Design

Logan Kornota: Iconography and UI Design
Coby Hilelly: Environment and Visual FX Design

Raymond Lothian: World and Level Design